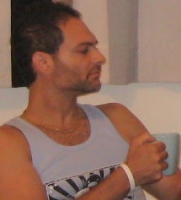 I like writing a lot. I enjoy writing immensely.
Through my years of experience writing press releases and media pitches, I have cultivated a tight and compelling professional writing style.  My personal voice is more conversational and loose; I'll freely flaunt rules of grammar if it means a shortcut to the truth I'm trying to express.
Below is a list of places you'll find blog posts and other writing I've published – both professional and for fun.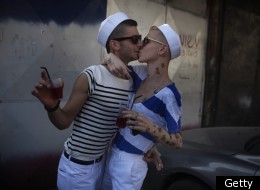 'Pinkwashing' Deconstructed - I authored this essay for The Huffington Post's Gay Voices channel in December 2011. I'm exposing the non-logic and hatred in queer, anti-Israel activists' argument that Israel's promotion of her strong gay rights record is a calculated ploy to cover up broader Palestinian human rights abuses.

Gefilte Fish out of Water – The blog that led to my iGoogledIsrael gig, started on Day 3 of my experience as a new immigrant in Israel. Stories that simply *must* be told! Later, the Jerusalem Post was kind enough to rip off my blog title

but I'm not the least bit bitter about that

. Thinking my posts could morph into a book deal, I completed 120 pages of a draft back in 2009, and then…..put it down. WARNING: I could come back to it!

Year in the Life of an Oleh Chadash - six months after immigrating to Israel, I began publishing a weekly column for iGoogledIsrael.com, an English-language, Israeli webzine. I wrote about the culture shock I experienced as a North American transplant in the Middle East and the epic beaurocratic obstacles Israel adores bestowing on its newest citizens.

How to use Twitter for media relations - blog post I wrote for my international marketing and PR agency The Cline Group. I give tips how to correctly engage journalists via Twitter.

Geekification of a Coffee Lover - guest blog post I wrote for popular coffee blog Daily Shot of Coffee on behalf of client ROASTe. I relate my experiences playing with my newest coffee toys- a coffee grinder and Chemex coffee brewer.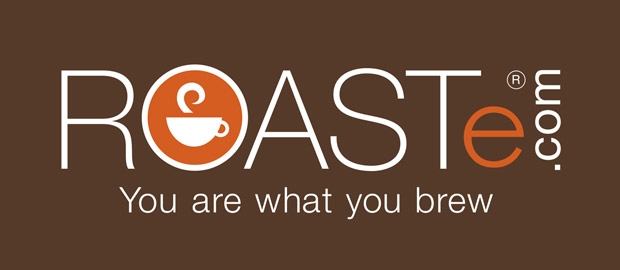 biscotti - coffee review blog I wrote for former client, ROASTe, the world's largest online gourmet coffee marketplace.