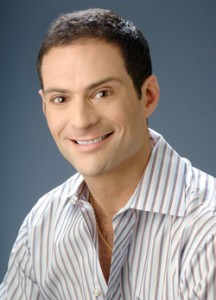 A media and public relations professional since 1994, Scott Piro is currently Managing Director EMEA and Chief Strategy Officer for The Cline Group.
Prior to joining The Cline Group, Scott led a solo communications consulting practice in Tel Aviv, after emigrating from New York City in 2009.  He generated North American publicity for a mix of high-tech startups and nonprofits, as well as authored their core website messages, and programmed their social media channels with daily, relevant content to increase influencer status.
Prior to being his own boss, Scott served as communications director and helped launch The Organization for Refuge, Asylum & Migration (ORAM), the only international NGO exclusively dedicated to advocating for refugees fleeing sexual or gender based violence.
In New York, Scott had an extensive track record positioning authors as thought leaders during his six years with Planned Television Arts, the largest independent book publicity firm in the U.S. and a division of Ruder Finn, one of the largest privately owned public relations agencies in the world.
He began his career with corporate PR firm Robert Marston and Associates, Inc., leveraging his BFA in film & television production from Tisch School of the Arts at NYU to serve double duty as RMA's media trainer and an account executive.  Scott concluded his tenure in New York with PR boutique powerhouse PKPR, where in addition to directing public relations accounts and cultivating new business, he implemented press operations for live events, including managing the red carpet.
Throughout his career, Scott has generated publicity for an eclectic range of clients including authors (Caroline Kennedy, Sarah Ferguson, Deepak Chopra), high-tech startups (fring, nanoRep), internet culture (The Webby Awards, Internet Week New York), arts & entertainment (IFP/The Gotham Awards, The Moth), financial institutions (Merrill Lynch, Morningstar), media (Manhattan Media, The Final Edition), pharmaceuticals (Tylenol, Novartis), gay & lesbian (Queer Lounge, HIV is Still a Big Deal) travel (Orbitz, Sherman's Travel), health & beauty (SpaFinder, OM Yoga), food & beverage (ROASTe), and nonprofits (Because I Care – Israel, Arts Engine).
His placements have included The Today Show, Good Morning America, The Early Show, Fox & Friends, The View, The New York Times, The Wall Street Journal, Forbes, USA Today, TIME, Mashable, Gizmodo, CNET, The Next Web, DailyCandy and others.
Scott's extracurricular activities include completing thirteen marathons, performing five times at Carnegie Hall as part of the New York City Gay Men's Chorus, leading pro-Israel activism in the LGBT community, doing volunteer work, and loving his dog Petey.