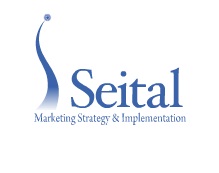 Seital – Marketing Strategy & Implementation provides start-ups and established organizations with support that combines high level strategy with quality tactical marketing and communication services.  Seital's extensive international network of best-of-breed partners includes graphic designers, animators, producers, public relations firms, translators, event organizers and more to meet their clients needs at the highest standard of excellence.
VISIT WEBSITE: www.seital.co.il
Tags
:
Copywriting
,
Marketing
,
Public Relations
,
Seital
Comments Closed
Related News (1 Post)
In June 2010, Seital - Marketing Strategy & Implementation added me to their team of experts to lead media and blogger relations for Israeli startup tawkon, developers of the only mobile app that shows your cell phone radiation exposure in real-time and suggests ways to lower it.
I drafted pitches and conducted outreach for multiple campaigns over a five-month period, including 'The People's Video Letter to Apple' (which I also co-authored and made cameos in ' 0:12, 0:46) and the launch of tawkon-for-Android. Coverage included The New York Times, The Wall Street Journal, Reuters, Financial Times, WIRED, CNET, Gizmodo, TheStreet, ABC News Radio and Kurt the Cyber Guy.